Patcham House School celebration
Event info: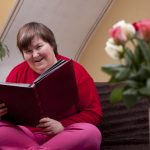 As part of the upcoming changes to SEND provision across Brighton and Hove, Patcham House special school will be closing this summer.
They will be celebrating the end of a long era with this special event in July, and invite anyone with past or present connections with the school to join them.
If you have memories of Patcham House that you might like to share, please get in touch with the school. They are hoping to combine people's memories into a word cloud commemorating the school, which you will be able to take away on a postcard on the day.
How to book
Invitations to the celebratory event will be sent out nearer the time, but they are hoping to see many of you with past associations with the school on the day.
If you have any questions, contact Jillmoss@patchamhouse.brighton-hove.sch.uk
If you may be interested in contributing a memory, please contact Jill for further information.