PaCConnect – 'Home to School Transport changes'
Event info: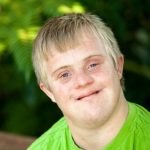 If your child receives home to school transport, there may be some changes to who provides your transport from September 2019. The Parent and Carers Council (PaCC) has organised two meetings which are open to any parent in Brighton & Hove whose child uses Home to School transport.
The purpose of PaCConnect is for the local authority to explain what the changes mean and for parent carers to have their say and share their experiences, both positive and negative which can be used to develop the new transport service.
There's also another meeting on Wednesday 26th June in Portslade, which you can see here.
How to book
To book email PaCC stating which session you'd like to go to