Hangleton and Knoll parent carer coffee morning – "Anxiety & Stress" [Brighton]
Event info: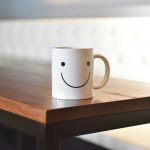 Do you have a child with a disability, health problem or who is having difficulties at school? Come and meet families in a similar situation at our coffee morning.
9.30 – 10am
Time for a cuppa and a chat with other parent carers.
10 – 11am
Do you, as a parent carer sometimes feel overwhelmed by anxiety and stress? Wellbeing practitioners, Louise and Claire share an understanding of how we experience life though thinking, and how noticing how our thoughts play out can help us see things differently.
11 – 11.30am
Any questions.
Hangleton and Knoll Coffee Morning flyer March 2020 [pdf 314KB]
Our parent volunteers are happy to have a chat with you about the support a group like this can offer. Call Louise on 01273 905549 / 07990728830 or Rhianydd on 01273 733126 / 07897533007