Getting the best from your child's EHCP
Event info: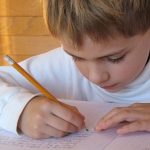 This free course is for any parent of a child or young person, in Year 8 or below, expecting to go through the process of getting an Education, Health and Care Plan (EHCP) soon, either as a transfer from a Statement or to get their first Plan.  It will guide you through the process.
What is an Education Health and Care Plan?  The EHC Plan is very different to a Statement.
What do they look like?  Find out how your child/young person's Statement will be transferred to an EHC Plan.
Are you worried that your child is not making progress at school and think they might benefit from an EHC plan? How do you ask for an assessment for an EHC Plan?  Want to be in charge of the process to get the best quality EHC Plan?
It's always good to be prepared! Come along to this Amaze workshop to find out more.
How to book:
If you'd like to find out more or book a place, ring Amaze on 01273 772289 or email info@amazebrighton.org.uk