Free Amaze workshop – How to claim DLA (Disability Living Allowance) [Brighton]
Event info: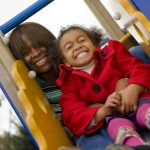 Amaze is offering a free workshop for parent carers in Brighton & Hove on how to claim DLA (Disability Living Allowance).
If your child needs a lot more help than others the same age they may be entitled to DLA, but it's hard to claim successfully without good advice.
This workshop led by Lizzie Batten will help you identify whether your child is likely to get DLA and how to make a strong claim.
Whether it is a first claim or a review, this free workshop is for you.
How to book
To book call the Amaze helpline on 01273 772289 or email info@amazesussex.org.uk
Please note, there has been a minor change to the venue for this event, it will now be held in the Amaze meeting room at Community Base, not the Conference room.