Free Amaze workshop (East Sussex) – How to claim PIP (Personal Independence Payments)
Event info: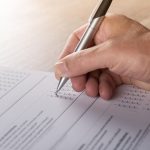 Amaze is offering a free workshop for parent carers in East Sussex on how to claim Personal Independence Payments (PIP).
PIP is the replacement benefit for DLA. If someone in your care is approaching 16 and currently gets DLA, soon you and they will be asked to apply for PIP.
The process of claiming PIP is very different, and the bar is set higher for who qualifies to get it.
This free workshop led by Lizzie Batten will help you identify whether your child is likely to get PIP and how to make a strong claim.
How to book
To book call the Amaze helpline on 01273 772289 or email info@amazesussex.org.uk