Face2Face Befriending in East Sussex
Event info: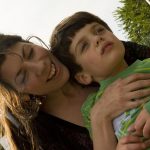 Are you the parent of a child with additional needs or disabilities? Do you feel that you have knowledge and experiences that could help support other parents and carers?  Would you like to take up a valuable and fulfilling role as an Amaze Face2Face befriender?
Face2Face befriending offers emotional peer support to parents of children and young people with additional needs around the time of diagnosis. New befrienders take part in intensive training which runs over 7 weeks and covers listening skills, boundaries, safeguarding and the parent journey.
The training will take place in the DC3 Workshop Space in Eastbourne over June and July.
Amaze has a team of over 30 befrienders in Brighton & Hove and it is very exciting to be able to offer the service in East Sussex. "It feels good to know that offering that little bit of support at a crucial time can be the lifeline some families need," says one of the team.
We particularly welcome applications from dads, grandparents, foster parents and adoptive parents to bring their experience to the team. At the end of training we will agree with you if you will go ahead to be a befriender and we will carry out a DBS (formerly CRB) check at this point.
How to book
To find out more please email Amanda at amandam@amazesussex.org.uk or call 07983598711