Face 2 Face EAST SUSSEX parent carer group on Zoom
Event info: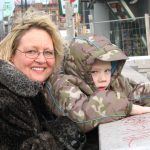 Monthly Zoom meet up for parent carers of children and young people with SEND in East Sussex
Are you a parent of a child with special educational needs or disabilities and live in East Sussex? Do you want to meet other parent carers in a similar situation?
Face 2 Face currently run three groups for parent carers of children with various special educational needs and disabilities and ages. Once a month we meet together on Zoom with an invited guest speaker. You would be very welcome to join us.
How to join the group
If you are interested, register for the group here on Eventbrite, entering the code FACE21. This extra step helps us prevent bots or spam bookings. After you register, someone from Face 2 Face will be in touch to tell you more. If you have any questions about the session or our groups, email kathy@amazesussex.org.uk.
*Only new members need to register here. If you are already a member of our Kids Squad, Escape or Brunch Club groups, you will get the meeting details via WhatsApp.