Face 2 Face breakfast club Zoom for parent carers w/ Young Carers Project Manager [Brighton]
Event info: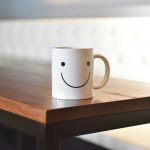 Amaze's Face 2 Face befriending scheme runs a monthly drop-in breakfast club for parent carers in Brighton & Hove, which is currently running over Zoom.
This session our special guest will be Ruth Sullivan (Young Carers Project Manager) who will be explaining her role, what the project does and how to make referral.
The group will be hosted by Louise and Val as usual. Make yourself a cuppa and join us for a relaxed, informal catch up with other parent carers who know what it's like.
How to book
For the Zoom link, or if you have any questions, email louise@amazesussex.org.uk. If there's anything you need to talk to Louise about before the session, drop her an email.