Face 2 Face breakfast club Zoom for parent carers [Brighton]
Event info: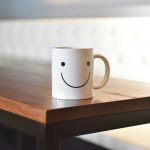 Amaze's Face 2 Face befriending scheme runs a monthly drop-in breakfast club for parent carers in Brighton & Hove, which is currently running over Zoom.
This session we are joined by Sophie Thwaites, a specialist occupational therapist, who will talk a little bit about what an occupational therapist does, and answer your questions.
The group will be hosted by Louise and Val as usual. Make yourself a cuppa and join us for a relaxed, informal catch up with other parent carers who know what it's like.
How to book
For the Zoom link, or if you have any questions, email louise@amazesussex.org.uk. If there's anything you need to talk to Louise about before the session, drop her an email.