Face 2 Face Breakfast Club for parent carers (Brighton & Hove)
Event info: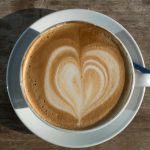 Regular meet up for parents of children and young people with SEND in Brighton & Hove
Amaze's Face 2 Face Breakfast Club is for parents and carers of any age child with any special educational need or disability (SEND) in Brighton & Hove. Join us for a relaxed, informal catch up with other parent carers who know what it's like to have a child with additional needs.
We also keep in touch via a friendly and supportive WhatsApp group.
How to join the group
Register for the group here on Eventbrite, entering the code FACE22. This extra step helps us prevent bots or spam bookings.
After you register, someone from Face 2 Face will be in touch to tell you more. If you have any questions about the breakfast club, email marie@amazesussex.org.uk.
*Only new members need to register here. If you are already a regular at the Breakfast Club, you will get the meeting details via WhatsApp.