Face 2 Face autism parent carer group Zoom [Brighton]
Event info: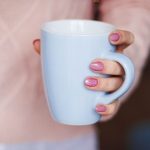 Our Face 2 Face befriending group for parent carers in Brighton with a child under 8 with autism will be joined by special guest Paolo on our Zoom session this week.
Paolo will be here to talk about the Brighton Parent Carers' Council (PaCC) and answer your questions. Learn more about what PaCC does, and how to get involved.
The group will be hosted by Louise and Ruhiya as usual. Bring along a cuppa if you fancy and talk with other parent carers of children with ASC.
How to book
For the zoom link, or if you have any questions, email louise@amazesussex.org.uk. If there's anything you need to talk to Louise about before the session, drop her an email.