EHC Plans – Annual Reviews
Event info: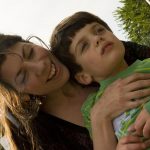 By the end of this free Amaze workshop you will have a better understanding of:
Your child's Education, Health and Care (EHC) plan, each of the sections and what a good plan should look like
How to ensure the plan is fit for purpose and specific
How to prepare for the annual review ( reading through the reports, asking for new assessments is necessary)
What is involved in the annual review process – before the review meeting, the review meeting and what should happen after the meeting.
What to do if you disagree with the LA decision following the review meeting – plan status, description of need and provision and school place.
How to book
Book via Eventbrite at https://www.eventbrite.co.uk/e/education-health-and-care-plan-annual-reviews or call our helpline on 01273 772289.