Dads Group Zoom meet up – for fathers of children with additional needs
Event info: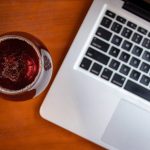 Supported by Amaze Face2Face, the Dads Group is a monthly drop-in for dads and carers of kids with additional needs. The next dads group meeting will be via Zoom on Thursday 29th October.
This session the guest speaker is Paolo Boldrini, talking about PaCC. As a parent carer sometimes it is difficult to have your voice heard. Brighton and Hove Parent Carers' Council – or PaCC – is one of the ways for parent carers living in the city to make sure their families' needs and aspirations are brought to the Local Authority and other services' table. For example, when it was announced that, due to the pandemic, Summer activities for SEND families was going to be cut by 75%, PaCC successfully lobbied the Local Authority so that SEND community groups, as mASCot and Brighton Pebbles, received funding and were able to deliver alternative activities.
Paolo Boldrini, PaCC coordinator, will explain what PaCC does, how it can support you and how you can get involved.
How to book
For the Zoom link please contact Darren Walker at dazmonkey72@googlemail.com