Dads Group Zoom meet up – for fathers of children with additional needs
Event info: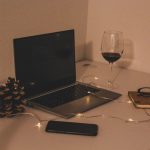 Supported by Amaze Face2Face, the Dads Group is a monthly drop-in for dads and carers of kids with additional needs.
The next dads group meeting will be via Zoom on FRIDAY 18th December (the group usually meets on a Thursday). All male carers welcome, so raise a glass and join Darren for the last Dads group of 2020!
How to book
For the Zoom link please contact Darren Walker at dazmonkey72@googlemail.com