Dads Group Zoom meet up – for fathers of children with additional needs
Event info: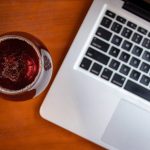 Supported by Amaze Face2Face, the Dads Group is a monthly drop-in for dads and carers of kids with additional needs. The next dads group meeting will be via Zoom on Thursday 26th November.
This month's session includes Liam from Amaze as guest speaker talking about SEN support and the Looking Forward project. There are two sessions – the first one starts at 8pm.
How to book
For the Zoom link please contact Darren Walker at dazmonkey72@googlemail.com