Dads Group – monthly meet up for fathers of children with additional needs
Event info: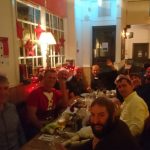 Supported by Amaze Face 2 Face, the Dads Group is a monthly drop-in for dads and carers of kids with additional needs. This group meets on the last Thursday of the month at the Stoneham Pub, Portland Road Hove.
Contact Darren Walker for information at dazmonkey72@googlemail.com to find out more.