Autism Saturday Club for under 8s (Brighton) CANCELLED
Event info: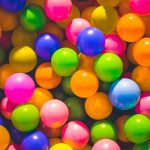 Our Face2Face Autism Group for under 8s takes place on the second Saturday of every month at the Tarner Centre, Morley Street (entrance up the hill), Brighton.
There's a sensory area, soft play, art activities, outside space and healthy snack time and you can meet other parents in a non-judgemental environment.
What's more, you don't have to have a diagnosis to attend.
How to book
Email Louise at louise@amazesussex.org.uk for more information or to let her know you are coming.