Amazing Futures – Yoga in Preston Park [Brighton] – FULLY BOOKED
Event info: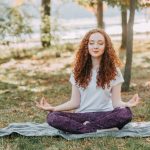 Sorry, this event is fully booked.
Find other Amazing Futures sessions for young people with SEND this summer: Amazing Futures summer timetable
---
Amazing Futures is our peer support project for young people 14 to 25 with additional needs. Our Amazing Futures groups will be running this summer in Brighton & Hove and East Sussex, with a mixture of Zoom sessions and outdoor meet-ups in small groups.
If you'd like to get out of the house and enjoy the sunshine with some other young people from the group, we'd love you to join us in Preston Park for some gentle yoga. The sessions are fun and beginner-friendly. If there is bad weather, we will hold the session over Zoom instead.
You can either attend a session running from 2pm to 3pm, or from 3.15 to 4.15pm.
Amazing Futures Zoom sessions and outdoor meet-ups this summer.
How to book
Sorry, this event is fully booked.
If you have questions about Amazing Futures events in Brighton, please contact Sue by calling/texting 07483 111648 or email sue@amazesussex.org.uk.