Amazing Futures wellbeing and relationships session for young women [East Sussex]
Event info: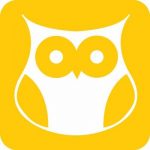 Our Amazing Futures East Sussex project for young people with SEND has an upcoming free wellbeing and relationships session. The session is being run with the YMCA WiSE project, and it's just for girls and young women aged 14-25 with additional needs.
We'll be looking at topics like positive healthy relationships, and improving your self esteem.
WiSE is happy to run a series of sessions based on the topics you're interested in. Future sessions could be for single or mixed gender groups. Please get in touch with Claire to let us know what you're interested in.
Find out more about our Amazing Futures groups in East Sussex and Brighton and Hove or check out our events listing to find upcoming sessions.
How to book
Contact Claire Piper on 07484 915038 or email claire@amazesussex.org.uk if you are interested in coming to the session, or have ideas for future sessions.
Alternatively, you can call the helpline on 01273 772289. It's free to come along, but booking is essential, as places are limited.
If you haven't been to an Amazing Futures group before, you will need to register.
Find out more about the groups and download a registration form here.