Amazing Futures – Preston Park meet-up [Brighton]
Event info: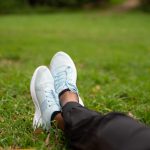 Amazing Futures is our peer support project for young people 14 to 25 with additional needs. Our Amazing Futures groups will be running this summer in Brighton & Hove and East Sussex, with a mixture of Zoom sessions and outdoor meet-ups in small groups.
If you'd like to get out of the house and enjoy the sunshine with some other young people from the group, we'd love you to join us in Preston Park in Brighton for some socially distanced socials! We'll meet in a small group and chat and maybe play some games.
You can join us for the 1.30-3pm session, or the 3.30-5pm session.
Amazing Futures Zoom sessions and outdoor meet-ups this summer.
How to book
The outdoor groups are limited to five young people, so we can safely socially distance from each other. This means places are very limited, unfortunately.
If you'd like to join us, please contact Sue by calling/texting 07483 111648 or email sue@amazesussex.org.uk.