Amazing Futures focus group session [East Sussex]
Event info: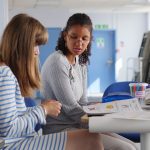 Our Amazing Futures project for young people with additional needs has a free focus group session coming up in Eastbourne. At these sessions we create resources for young people with additional needs, and work on our new young people's magazine.
These sessions are for young people with additional needs in East Sussex. You know best what information young people need, so we're inviting you to help put together resources we can use on the Amaze website.
For example, information about disability benefits that we can use in a fact sheet for young people. You can also write articles for our new magazine.
The groups are fun, and a great way to use and develop your skills.
We also offer other groups and activities in East Sussex for young people with additional needs, including:
our peer support activity group in Eastbourne for young people with additional needs
the Young Autistic Union in Bexhill for young people with ASC
Or if you live in Brighton & Hove, we offer a range of Amazing Futures groups and activities there as well.
Check out our events listing to find upcoming Amazing Futures sessions.
How to book
Contact Claire Piper on 07484 915038 or email claire@amazesussex.org.uk if you are interested in coming to the session.
Alternatively, you can call the helpline on 01273 772289. It's free to come along, but booking is essential, as places are limited.
If you haven't been to an Amazing Futures group before, you will need to register.
Find out more about the groups and download a registration form here.