Amazing Futures (East Sussex) – life skills sessions in Eastbourne for young people with SEND
Event info: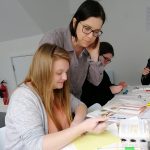 Our Amazing Futures project for young people with SEND is delivering life skills workshops at the Eastbourne Job Centre Plus. The sessions are for 16-25 year olds with additional needs and are based around the five ways to wellbeing and aim to teach you new life skills.
The sessions will run on the following dates, from 2-4pm:
6 November – Please note, there is no session on this date.
4 December
If you'd like to come along, or have any questions, call Claire Piper on 07484 915038 or email claire@amazesussex.org.uk.