Amazing Futures creative project – Young People's Creative Day (2 of 2)
Event info: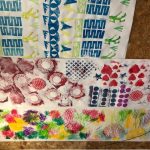 Do you like doing art?  Amazing Futures Brighton has a great opportunity for young people to get involved in a creative project.
We are working with Mymarc Art Project and Phoenix Brighton.
On Tuesday 14 April there will be a Young People's Creative Day at the Phoenix with an exhibition in the early evening.
If you are aged between 14-25 years and would like to get involved in the Amazing Futures Creative Group, please contact sue@amazesussex.org.uk or call Sue on 07483 111648.