Amaze Zoom: How to claim Disability Living Allowance (DLA) in Brighton/Hove
Event info: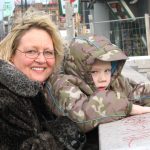 FREE Zoom workshop to help you claim DLA for your child – specifically for parents and carers in Brighton & Hove
This zoom workshop is aimed at parents and carers who would like to claim DLA for their child.
The workshop is tailored to parents and carers who live in Brighton and Hove.
If your son or daughter needs a lot more help than other children the same age they may be entitled to DLA. But it's hard to claim successfully without good advice.
This workshop led by Lizzie Batten will help you identify whether your son or daughter is likely to get DLA and how to make a strong claim. Whether it is a first claim or a review, this free workshop is for you.
How to book
The workshop is free, but you need to book.
Please register through Eventbrite and contact sendiass@amazesussex.org.uk or 01273 772289 if you would like to find out more.
We will let you know how to join the session using Zoom.