Amaze workshop on SEN Support in school
Event info: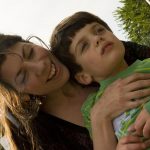 Is your child struggling at school?
This workshop is aimed at parents who are worried about the progress their child is making at school.
By the end of the workshop parents will understand more about:
what school support is and  the graduated approach to support
what they can do if they are worried about their child's progress
what schools should be doing to support their children.
What happens if the school have supported their children and they are still not making progress?  What can they do next?
This workshop is for parent carers in from Brighton & Hove or East Sussex.
How to book
Book your place on this free Amaze course via Eventbrite: https://sen-support-amaze.eventbrite.co.uk or call our helpline on 01273 772289.
Download our flyer about the event SEN Support B&H October 2019