Free Amaze workshop – EHCP annual reviews
Event info: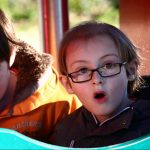 Amaze is offering a free workshop about annual reviews for parents who have a child in Year 8 or below with an Education Health and Care plan (EHCP).
This workshop is led by Gillian and Emma who are both Amaze advisors and parent carers themselves.  Join them to look at how the annual review of an EHC plan should work. Get tips about how to get the most out of the review process for your child.
How to book
To book call the Amaze helpline on 01273 772289 or email info@amazebrighton.org.uk.