Free Amaze workshop – bullying at school
Event info: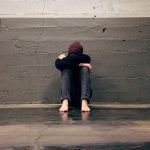 Amaze is offering a free workshop for parent carers about what to do if you think your child is being bullied at school.
This workshop is led by Ruhiya Yousuf, who is an Amaze advisor and a parent carer herself.  Join her to learn how to spot the clues and what to do next.
The workshop will include tips for talking to your child about bullying and how to support them, as well as advice on working with school to address what's happening.
How to book
To book call the Amaze helpline on 01273 772289 or email info@amazebrighton.org.uk