Amaze SENDIASS workshop on annual reviews
Event info: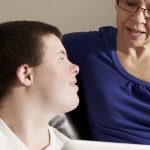 Does the EHCP have strong outcomes? Is progress being made?
If you want to prepare for an annual review of an EHC plan then this SENDIASS workshop for parent carers is for you. We will help you to understand more about the annual review process and give practical tips on how to get the best from your child's/young person's plan.
There will be time for questions and a chance to speak to a SENDIASS adviser about your child or young person.
How to book
To book email info@amazesussex.org.uk or call 01273 772289. Workshop starts at 10 but come from 9.30am for coffee.