Since their update in April (which feels like a lifetime ago) East Sussex Parent Carer Forum (ESPCF) has been working hard to listen and respond to feedback from parent carers about the countless challenges they are facing during life in lockdown. Here is the latest from ESPCF:
"We asked parent carers – via our newsletters, website, polls, social media, as well as direct calls to members – to tell us about their experiences: how are you coping? Have risk assessments happened? Has appropriate provision been offered by schools? Do you want your child or young person to return to school yet?
We've been taking this feedback to our weekly meetings with East Sussex County Council, where we've been asking questions about what ongoing support is being offered to SEND families, which services are operating (and how), as well as flagging cases where we had been told families have not received the support or provision they needed or expected. We've updated our members via our newsletters about what we've been told, and we were pleased to co-produce two key pieces of information:
a key contacts infographic which listed in one place the services and support available for parent carers during coronavirus, including who to call in a crisis
an information flyer about a new parent carer helpline run by the Educational Psychology Service, created directly as a result of ESPCF members' feedback
In addition, and in response to concerns from parent carers, ESPCF:
created a risk assessment fact sheetto help explain the process so that parent carers are fully informed about what to expect and how to ensure they are fully involved
collaborated with Amaze on a joint letter to all SENCOs and head teachers in East Sussex, outlining key suggestions from parent carers for schools and colleges working to support their CYP with SEND
Alongside Covid-specific support, we have made sure key workstreams which were set in motion before coronavirus have not lost momentum. One of our brilliant parent carer reps collaborated with partners in health, education and social care to co-produce a joint position statement on Pathological Demand Avoidance, which will be available soon. Denise (our engagement coordinator) has continued her mission to draw out key themes and questions about progress made since the 2016 Ofsted inspection, and will soon be reaching out to members for their input. One of our committee members, who is experienced in website design and development, has been reviewing a report about the Local Offer website workshop. And we have had positive input into some vital comms about the planned changes for home-to-school transport contracts.
ESPCF and senior managers from across education, health and social care are now meeting monthly where we can make decisions about longer-term strategic work, and we're also in the process of arranging meetings with health commissioners to identify opportunities for joint working.
Most importantly, we are keeping in touch with our members, and we have started what we hope will be the first of many virtual (and hopefully – eventually – face-to-face) get-togethers.
Denise has recently started her second round of phone calls to all ESPCF members (following up on the ones she made in April) to check in with parent carers, find out how they are coping, and listen to any concerns or experiences members wish to share.
And finally…
We're delighted to welcome our fab new ESPCF chair, Holly Riley-Saxby. Holly takes over from Jo Nye and Emily Sanders, our wonderful interim co-chairs, who led on the set up of ESPCF. We want to say a massive thank you to both for their hard work (we're very pleased that Jo is staying involved as vice chair of the forum).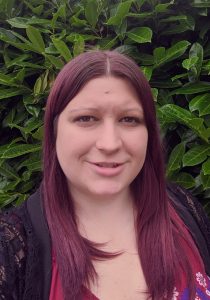 We have a great committee who have been working hard throughout lockdown, and we're also starting to grow our steering group, as well as expand our network of amazing parent carer representatives. If you'd like to become an ESPCF member, it's really simple: just complete this form and we'll do the rest! You can contact us anytime, either by calling 0300 770 1367 or send an email to info@espcf.org.uk
Despite slowly and cautiously emerging from lockdown, we know that the pressure on SEND families never stops, and as we look ahead to the summer holidays and beyond, we'll be working hard to support and represent parent carers throughout this time and in preparing for all that September brings."