Covid grants for families in need in East Sussex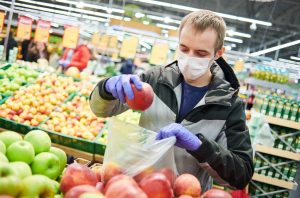 We know how difficult it has been during Covid-19, for many families, having children and young people with special educational needs or disabilities at home all of/more of the day. We also recognise there are usually added costs of caring for a child with additional needs.
As a result of the campaign run by footballer Marcus Rashford, schools and charities working with families have received funding through the Government's Covid Winter Grant scheme, via East Sussex County Council, to help families feed hungry children and young people.
If you, or your family, is struggling financially, we invite you to apply for a grant which will pay £50 per child or young person with SEND, to help cover the cost of food or fuel at this difficult time.
Once your form has been assessed, if you are eligible, you will be sent a second email with a link asking for your bank details so we can pay you the grant directly.
Please note, East Sussex Covid Winter Grants are limited and these will be issued by us to eligible families on a first-come first-served basis. The fund will close to new applications on 31st March 2021, or whenever the funds run out if this is earlier.
Eligibility criteria
In order to be eligible for a grant, you must:
Live in East Sussex (this does not include Brighton & Hove and means that your council tax is paid to East Sussex County Council)
Have children or young people up to the age of 25 with SEND
Have evidence that you are struggling financially
How to apply
Applying for a Covid Winter Grant from Amaze is a two-part process. First, you'll need to complete an online application form.
The form asks about you and your additional needs, or for the child(ren) you are applying for, and asks you to confirm if you are struggling financially. You also need to confirm that you will spend the grant on food/fuel for your child with SEND.  You'll then be sent confirmation that we've received your form and a member of our team will review your application. If you aren't able to apply online, you can call us on 01273 234020 to get a paper form. Alternatively, you could ask a professional, like a support or social worker to help you fill out the form.
If you are eligible, we'll be in touch with a second online form which just asks you to provide your bank account details. We ask for this separately to keep this securely separate from the rest of the form, as we will destroy this data as soon as we have paid the grant. Read the Amaze Privacy Statement for more on this.
If you don't meet the eligibility criteria, we'll let you know by email or text message as soon as we have reviewed your application. We will be processing forms as quickly as we can, but it might take us a couple of weeks to review your form so please bear with us. If you are not eligible through Amaze, you may be able to apply for a grant elsewhere in East Sussex through an organisation with different eligibility criteria.
If you are from a black, Asian or minority ethnic community and are affected by Covid-19, you can access additional bilingual or outreach support from Diversity Resource International. Their outreach workers and bilingual advocates will contact those in need, and provide over-the-phone or video support whilst signposting them to further organisations, if required. For further information or support, please contact them via email at: community@driorg.com or via telephone at: 07775 332 866.
Sign up to our newsletter
Frequently asked questions (FAQs)
Why are you asking me to provide evidence of my child's condition and my financial circumstances?
Unlike some other organisations providing the grant, we aren't currently working face to face with all families that will apply for a grant through Amaze, therefore we need to see evidence that you fit the eligibility criteria. This will ensure that the limited funds we have to distribute reach those who most need it.
What documents will you accept as evidence of my child or young person's condition?
Ideally we'd like to see a letter from a GP, specialist or health service which includes mention of your child's condition or diagnosis, proof of Disability Living Allowance (DLA) or Personal Independence Payment (PIP), an EHCP. However, if you don't have any of documents mentioned but have something else that you think provides evidence of your child's condition, please don't hesitate to apply as we assess each case on an individual basis.
What documents will you accept as evidence that I am struggling financially?
Proof of income like a bank statement which shows you are on a low income, proof of a benefits claim, including if you have applied but are not yet receiving a payment, a letter from your employer stating that you have been furloughed. However, if you don't have any of documents mentioned but have something else that you think provides evidence of your financial difficulties, please don't hesitate to apply as we assess each case on an individual basis.
Why are you giving cash payments rather than vouchers or assisted shopping trips?
As the grant is open to people who may not have used Amaze services yet, we feel that families are better able to decide where to spend the grant for the best interest of their child, rather than Amaze providing a voucher for an unsuitable supermarket etc.
I live in Brighton & Hove, why aren't I eligible?
The funding for this scheme is provided to Amaze by East Sussex County Council (ESCC) and can only be distributed to residents in this local authority. For example, if you pay your council tax to East Sussex County Council then you are a resident in the ESCC local authority, however if you pay your council tax to Brighton & Hove City Council, you aren't a resident of ESCC local authority. However, there may be alternative support available in Brighton & Hove.
Has the eligibility criteria changed?
Yes, we initially encouraged families only to apply if they, or their child with SEND, were not also receiving free school meals. This might have been due to the child or young person not being in school or college, because they were off-rolled, or excluded, or because they were under or over school age, or they could have been at school but not yet been able to apply for free school meals. However, we've now removed this condition from the eligibility criteria, as most children are at home due to lockdown, and this has proved confusing. We still want to prioritise families who are struggling financially, and we know that often, having a child with SEND, can lead to additional costs/expenses.