SENDIASS explains Care Education and Treatment Reviews (CETRs) and who they are meant to help
The SENDIASS advice line has been hearing from more families asking about Care Education and Treatment Reviews or CETRs. These were introduced a few years ago and are becoming more common. This is an unfamiliar topic for most parents and young people but important to understand if it may apply to you. So we have produced this detailed guide, together with a Jargon Buster and links to resources to find out more. If you think you need to know about CETRs but this information is too much to take in, you can ask SENDIASS for advice.
Why are there CETRs and DSRs now?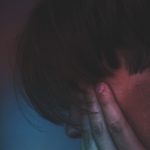 The vision behind CETRs and the Dynamic Support Register is about improving the way people (including children) with learning disabilities, autism or both are supported if they also have "behaviour that challenges", including behaviour arising from a mental health condition. The aim is to reduce the risk of people ending up in hospital or the criminal justice system when they could have been supported to stay in their community. "Behaviour that challenges" is a not the ideal language to use as we recognise it can feel like it labels and judges the individual, but it is the NHS jargon in the guidance on this so we will use it here for clarity. See our Jargon Buster box for more explanation.
Care and Treatment Reviews and Dynamic Support Registers grew out of the Transforming Care Programme, which started in 2013 to prevent horrors like Winterbourne View continuing to happen to people with learning disabilities and autism.  It's now called the Learning Disability and Autism Programme (see Find out more if you want to know about the programme).
Who is this about?
This is about children, young people and adults who have learning disabilities or are autistic or both, whose behaviour challenges those around them and creates a risk that they will end up as an in-patient in hospital, for example in an assessment and treatment unit or ATU. Thinking about which children and young people this is relevant for, they may be seeing or waiting to be seen by specialist behaviour services; had hospital services in relation to their mental health; be in a 52 week school; or be involved with youth offending services. But they can also be children and young people who look like they are heading in that direction if things are not put in place to prevent this.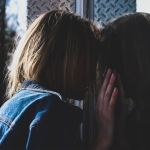 These children and young people should be on the local Dynamic Support Register or DSR so there can be monitoring and planning to try to prevent the risk for them growing to the point where they might be admitted as an in-patient. And some of these children and young people may need a Care Education and Treatment Review if it looks like a hospital admission is imminent or after an emergency admission.
More about the Dynamic Support Register
In our area (East Sussex and Brighton and Hove) the Dynamic Support Registers are under development and there is work on getting a good process for DSRs across Sussex. There will be more information about this locally fairly soon and we will share this, but we explain here how DSRs are supposed to work.
Health commissioners (the CCG) are responsible for holding the DSR for their area, keeping it up to date and active. But they may not be aware of the children and young people who should be on the DSR. People who know a child, their needs and the risks for them can refer them to potentially go on the DSR. Health, education and social care staff can do this, but parents can too, and young people themselves, in fact anyone who knows the person well enough to identify that they meet the criteria for being on the DSR, for example if it's looking likely that their mental health is going to get worse or their behaviour be more of a challenge to services. A child or young person does not have to have an EHC Plan to be on the DSR and it is recognised that some autistic children may not be well-known to services until things have already started to go downhill for them. On the other hand there will be plenty of children and young people who are autistic, have learning disabilities or both who don't need to be on a DSR as they are not at any risk of ending up in hospital due to their mental health or behaviour.
There should be a regular meeting of specialised mental health professionals to look at the DSR and check the current position for each person on it. The idea is to keep an eye on this set of children, young people and adults and be ready to respond if the risk is going up for any of them. If there are growing concerns about an individual and it looks like they might tip over into being admitted to hospital soon, it could be the right time to think about setting up a Community CTR/CETR.
Who can request one?
The Care Education Treatment Review (CETR) is a meeting to look at what support and care a child or young person is getting now and make recommendations for change if that's needed. Anyone closely involved with a child or young person can request a CETR and it should happen if the risk level is high enough. If the young person is over 18 and no longer in education, it would be a CTR (Care Treatment Review). If they should be in education, but perhaps the placement has broken down, it can still be a CETR and this be one of the issues that is covered.
More about CTRs/CETRs
What types of CETR are there?
There are three types of CETR for different situations.
Community CETRs for children and young people at significant risk of admission to in-patient care. These look at what can be done to meet their needs in the community so admission to hospital is prevented.
Urgent CETRs, also called Blue light or Local Area Emergency Protocol (LAEP) pre-admission CETRs for children and young people who are at the point of admission to in-patient hospital care. These look at whether admission is really necessary and if anything could be done to meet needs safely in the community instead.
In-patient CETRs for children and young people who are in hospital. If they were admitted without a CETR beforehand there must be one held within two weeks. If they stay in hospital longer, a meeting should happen every 3 months or sooner if something changes. These should look at whether they still need to be there and plan for a successful discharge. Some young people may be admitted to a mental health hospital and diagnosed as autistic whilst they are there. They should have a CETR once this has happened.
Who should be part of the meeting?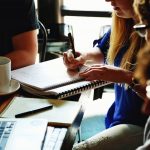 A CETR meeting is led by the "responsible commissioner", supported by two independent expert advisers. Together they are the panel. The two experts are an independent clinical (medical) expert and an expert by experience, who has lived experience of people and families with learning disabilities, autism or both.  The responsible commissioner will be from the CCG for the first two types of CETR. For In-patient CETRs it will be someone from specialised commissioning at NHS England. The idea is that the panel are independent of the people involved in the everyday care of the child or young person so they can look with fresh eyes and ask the important questions.
Apart from the panel, the people invited should be the child or young person themselves, parents/family members, people involved in the child's education, treatment and care e.g. head teacher, social worker, psychiatrist, mental health nurse.
Can a meeting happen if we don't want one?
CETRs are meant to be person-centred, open, rights-based and focused on action. Generally families find them useful, but the commissioner has to get consent before a CETR can go ahead. For children this is from the parent. For young people age 16 and over this will be from them. If the young person does not have capacity to consent, then a Best Interests decision must be made about the CETR taking place in line with the Mental Capacity Act.
How do CETRs and EHC Plans work together?
CETRs are not instead of an EHC Plan. Most children with EHC Plans will never need a CETR. Some children may have a CETR who don't have an EHC Plan. Sometimes the CETR panel may recommend that a request for EHC needs assessment is made now. If they have an EHC Plan this will be part of the evidence the panel look at.
How a CETR meeting works in practice
Whenever possible, arrangements should start at least two weeks beforehand. This gives time to get consent, for the panel to learn about the child, check their medical history and current support and education plans, make contact with the family and send them information explaining what is happening. The child or young person should be sent a booklet to explain CETRs and a planner to fill in to give their views, with support to capture this if they need that. See Find out more below to download copies of these.
The commissioner who convenes the meeting should also think in advance about how the child or young person can be supported to take part positively and comfortably on the day.  This could include thinking if they may need an advocate.
On the day
The meeting is usually in person, but attending via a video call should be possible and during Covid many meetings have worked this way. The commissioner should finalise the agenda (what will be talked about and in what order) so everyone can contribute. The panel will make time available to meet the child or young person and their parent carers separately from the people invited because they provide the child's care, treatment and education. The panel will invite people in to talk about the care the child is getting and answer questions. They will be looking at whether the child or young person is getting the right care, education and treatment. They will look at:
Is the person safe?
Are they getting good care now?
What are their care plans for the future?
Can care and treatment be provided in the community?
They have a list to help prompt them to cover everything. This is called the Key Lines of Enquiry or KLOE. See 'Find out more' below for a link to read the guides for panels at each sort of CTR/CETR if you want to know more about what the panel should be asking.
The commissioner and the independent experts discuss what they have heard and think about their recommendations before the meeting ends. CETR meetings can be quite long, possibly most of a day. The child or young person and their parent don't have to sit through all of it. The panel should speak to the child or young person and family at the end to give them some verbal feedback about what they have heard, what recommendations they expect to make and what happens next.
The panel use what they have heard to write up a report with recommendations and an action plan.
After the CETR
This report should be sent to the family and everyone who took part within two weeks. The recommendations and actions should go on the child or young person's medical record. There must be a plan to review what happens as a result and check recommendations are followed up and actions are carried out.
Getting help with CETRs
Parents: If your child or young person needs a CETR it's likely that things are pretty stressful and difficult for you as a family at that point. There is a good guide written for families by the parent led organisation Bringing Us Together (see Find out more below). If you are getting close to a CETR, we recommend you read this. You can contact SENDIASS for information and advice.
Young People: The Children and Young People's Worker at SENDIASS can give information and advice about CETRs. She may be able to help you plan for the meeting or help explain things that are recommended by the panel, for example if it is suggested that an EHC Plan may be needed. If you are held in hospital under the Mental Health Act (often called being sectioned) you have a right to an Independent Mental Health Advocate and they can help you with a CETR.
Find out more

Information about the national Learning Disability and Autism Programme https://www.england.nhs.uk/learning-disabilities/

NHS England information on CTRs and CETRs https://www.england.nhs.uk/learning-disabilities/care/ctr/my-ctr/

Easy read booklet about CTRs/CETRS https://www.england.nhs.uk/publication/my-care-and-treatment-review/

CTR/CETR Planner https://www.england.nhs.uk/publication/my-care-and-treatment-review-planner/

Guide for parents https://bringingustogether.org.uk/a-family-survival-guide-care-and-treatment-reviews-ctrs/

Key Lines of Enquiry workbooks for panels https://www.england.nhs.uk/publication/care-and-treatment-review-ctr-workbooks/
Jargon buster
Assessment and Treatment Unit ATU: hospital units designed for short term admissions for those with severe mental health problems, including those who have been sectioned. In practice some people with LD and/or autism have ended up in ATUs long-term or far from home.
Behaviour that challenges: defined as "behaviour of such an intensity, frequency or duration as to threaten the quality of life and/or the physical safety of the individual or others, and is likely to lead to responses that are restrictive, aversive or result in exclusion". It is often a person communicating distress or pain, or be a way of trying control what is going on around them, but can also be due to having a mental health issue such as severe depression.
Care and Treatment Review CTR: a meeting to check that the support and treatment someone with learning disabilities, autism or both with behaviour that challenges gets currently is meeting their needs and to make recommendations to help keep them in the community. CTRs are for those already in in-patient settings or at the highest risk of admission.
Care Education and Treatment Review CETR: a CETR meeting for someone still in education. Education was added to CTRs for children and young people as it is a vital element in planning for their support. It should be a CETR if it is about a child or young person under 18 or age 18-25 and still in education.
Clinical Commissioning Group CCG: NHS organisations that organise the delivery of local health services. At the moment there is one in Brighton & Hove and one in East Sussex but they will join up soon with the one in West Sussex to form a Sussex-wide Integrated Care System ICS.
Dynamic Support Register DSR (can also be called dynamic risk register or database): a local list of children, young people and adults with LD and/or autism at high risk of being admitted to in-patient services, for children and young people under 18 this means in-patient CAMHS care.
Key Lines of Enquiry KLOE: a list of questions and prompts to make sure a CTR/CETR covers everything it should.