Back to school in September – advice from SENDIASS
Schools, colleges and early years settings should be open for all children and young people from the start of the Autumn term. If your child has SEND, are you jumping for joy at this news or fretting about how it will work in practice? For most of us it is probably a mixture of the two, judging by what Amaze's SENDIASS team has been hearing from parents. Here are the team's answers to the most common questions:
Are all schools going to open?
The government has been very clear that it expects all mainstream and special schools, early years settings, alternative provision and post-16 colleges to open from the start of term for all pupils. The government's view is that for children "the benefits of being back in an education setting far outweigh the very low risk from coronavirus". There will be some children for whom the balance of risk is different because of individual health needs, but otherwise all children and young people should be able to get back to getting as normal an education as possible.
Special schools in Brighton & Hove have said they will have a staggered part-time return for the first three weeks of term, but so far as we know all other schools (including East Sussex special schools) plan to start back with all pupils from the start of term. Of course, all types of school and educational setting now face challenges in how they organise teaching, the curriculum, classrooms and the school day to get all children back in and minimise the risk of transmission of coronavirus. So education will restart but teachers, children and parents will all have to work out what is the "new normal" and how to cope with that.
If you want to read the government's guidance about how they should do this for yourself, it is set out for each type of education setting:
Will it be safe?
This is an understandable worry, but all education settings have had guidance about what they should do to limit the spread of coronavirus and keep children and teachers safe. The kind of changes they have to put in place include:
class sizes reduced to smaller groups or 'bubbles' – some groups may be led by a teaching assistant, working under the supervision of a teacher
limited mixing of groups within the school – exemptions to this may need to be made for children to access specialist teaching in wider groups for their SEND needs
classroom layouts may change
break times, lunch times, drop-off and pick-up times may all be staggered
regular hand washing will be essential and routine
rules around social distancing, especially for older children
additional cleaning of the school, especially high contact areas
Face masks are not considered necessary in schools, other than as part of care for children for whom PPE is used normally. Schools are also expected to have contingency plans if anyone in school has coronavirus, and in the case of a local outbreak that means a localised lockdown is put in place.
There will be access to testing in schools for those with suspected cases of coronavirus. If there are confirmed cases among staff or pupils, there will be deep cleaning of school buildings and self-isolation of individuals or groups. Schools will get public health advice about this. Schools will have to provide remote education for pupils who have to self -isolate.
School transport will continue but changes may be needed to reduce the risk of coronavirus, for example, more cleaning of vehicles or seating pupils differently.
My child has been shielding. Can they really go back?
The advice about shielding is changing and the government have announced that from 1 August, the guidance will be relaxed, and clinically extremely vulnerable people will no longer be advised to shield, and to switch to strict social distancing. Read the latest shielding guidance. Doctors say the evidence now shows that most children are not at high risk even if they have health needs. A small group of children who receive specialist health care may still be considered clinically extremely vulnerable, for example children receiving cancer care or those at risk of severe infection due to an immunodeficiency. If your child is in this group, their specialists will advise you about whether or not they can return to school and the extra measures needed for them to do so safely. They will contact you over the summer and before the start of term. If your child is not one of this small group but you still have health concerns about them returning to school, you can ask your GP for advice or contact the school nurse team (details below).
What can I ask my child's school to do to help their return?
Some children and young people with SEND (whether with EHC plans or on SEN support) will need specific help and preparation to go back to school successfully. This may be about the change from being at home but also because things at school will be different from what they were used to before. School staff should plan for this and work with you on things that will help your child.
You may want to ask for some of the following depending on your child's needs:
social stories about the return, what to expect in school and any new "rules" like handwashing and distancing
details about who will be working with your child, their teacher and the group of children they will be in – will they be with familiar faces?
what room or rooms will they be in? Even if it is their usual classroom it may look different -pictures or a video to show them this in advance may help
phone or video calls from their teacher or teaching assistant before their first day
a timetable, especially if the routine has changed
a phased return
nurture or therapeutic approaches, for example to manage anxiety
You know your child best and may have other ideas you can suggest to the school.
Will they meet my child's needs properly back in school?
Realistically, not everything is going to be right back to normal in schools and colleges in September. There will be a period of adjustment and some of the changes schools need to make will affect how they support your child. For example, schools may need to use their staff (including teaching assistants) differently from usual, to keep class sizes down to safer numbers or avoid children moving around the school and mixing. But the usual law and guidance about meeting the needs of children with SEND (on SEN Support or with EHC plans) will all apply, so you can expect staff to get extra support back in place in some form. Specialist teachers, therapists, clinicians and other support staff for pupils with SEND should be able to provide interventions as usual. Schools may want to limit the number of outside visitors coming into school and look for ways to get advice remotely. But the guidance says that peripatetic teachers can continue to visit schools.
Our advice is to ask how all this will work for your child. Be flexible, but if your child has an EHC plan, the provision set out in that should be delivered. Early in the coronavirus crisis, the law was changed from an absolute duty to provide this to "reasonable endeavours" to do so. The Department for Education have announced that they won't extend this temporary change in the law for Education Health and Care plans (EHCPs) in England beyond 31 July 2020. This is an important step in giving parents reassurance that children with EHCPs can return to school at the same time as all other children in September.
Will there be help to catch up what they have missed?
The government has announced a £1bn 'catch-up' programme for children in England who have missed out on school during lockdown. This includes £350m for one-on-one or small group tutoring for some of the most disadvantaged pupils at state schools in England from the start of the autumn term. Another £650m will be shared among primary and secondary schools to tackle the impact of Covid-19 for all pupils. This money is a one-off payment for the next academic year 2020/21 starting in September, and it will be up to head teachers how it is spent. None of it is specifically set aside for children with SEND, although helping this group of children make up for what they have missed is one of the recommended uses for the money. Further education colleges are not getting this extra boost.
Schools will be juggling many priorities around how they use this funding and when you work out how much it is per school, it is clear it won't be enough for everything they want to do. In most cases you have been your child's main teacher since March. You know what they have learned and what has been hard to keep up with at home. You should feel able to say clearly what you think your child needs, but be realistic in your expectations.
What if my child struggles to go? Or if they find it hard to "behave" in school?
Calls to the SENDIASS helpline suggest this is a top concern for parents. Some children have found it much easier to be at home than at school. Others have had difficult experiences during lockdown. Many have high levels of anxiety at the best of times and change is hard to contemplate. So getting them to go back or how they will behave when they do is a worry.
Over the past few months, some children have been offered a place in school but parents could choose whether to take this up. The government has said that attendance will be compulsory for children aged 5-16 from September, apart from pupils who are shielding or self-isolating in line with medical advice. They have also said that there is a risk that there will be an increase in bad behaviour and suggests schools are clear and firm in dealing with this.
More helpfully, the guidance says that schools should consider any challenging behaviours or social or emotional challenges arising as a response to the lockdown, and offer additional support and phased returns where needed. Locally PaCC and ESPCF have asked that schools give enough time for this and don't start using measures like fines for non-attendance. Both local authorities (East Sussex and Brighton & Hove) are asking schools to take a supportive approach to get all children successfully settled back in school and to give individual attention to those who may find it most difficult. Services like BHISS and ESBAS are geared up to help schools do this. And the message on all sides is that, at a time like this, exclusion should be avoided or, at the very least, a last resort.
Our advice is to be open with your child's school about any difficulties and ask how you can work together to get your child past any hurdles.
Can I get some help or advice about getting my child ready to go back?
Self-help ideas
There are some resources you can use yourself to help you help your child. Local charity Safetynet have a positive and practical e-zine for children to help them prepare for going back – you could work through it together. This webinar from Contact covers support strategies such as visual structure and accessible information, managing rising emotions and adjusting expectations. There is a free online course about preparing your child for a return to school from schudio.tv  It is aimed at children with ASC but is also worth a look for any child with SEND. Reaching Families in West Sussex have an animation to share with your child called Coronavirus and Going back to School. For a small well-chosen selection of resources focused on mental wellbeing for the return to school use the Mentally Healthy Schools toolkit. If coping with the frequent handwashing at school will be an issue you could prepare your child with the sensory story on washing hands in this story library.
Amaze's fact sheet Starting Secondary School has practical tips that apply to any new start. There is an East Sussex and a Brighton & Hove version.
Help available from local services
Speak to your child's school first if you can, but over the summer there are other professionals you can ask for advice.
The Amaze SENDIASS helpline will be in action all summer, although sometimes with fewer staff. Email us on sendiass@amazesussex.org.uk or call 01273 772289. Expect a call back within two or three working days. If you want to ask questions and share ideas with other parents about the return to school, come to one of our two online groups on this topic on 6 and 20 August at 1.30pm. Contact the helpline to book.
East Sussex
The ISEND helpline for parent carers of children with SEND run by educational psychologists is remaining open all summer. Call them on 01273 481967.
Families with concerns regarding their child's transition to a new school, or anxiety over how safe it is for a shielded child to return to school, can call the CITES Therapy One Point (TOP) for advice and support on 0300 123 2652.
The School Health team (school nurses) offer a ChatHealth confidential texting service for young people aged 11-19. Young people can text about any concerns or health issues on 07507 332473. Over this summer holiday this is open to parents too. Or contact 0300 123 4062, email kentchft.esschoolhealthservice@nhs.net or use their online referral form.
Brighton and Hove
Brighton & Hove Inclusion Support Service (BHISS) are running an open email for parent carers over the summer; if you are concerned about your child's development and emotional wellbeing, please email your enquiry to BHISS@Brighton-hove.gov.uk. They also have a central phone number linked to a duty Educational Psychologist 01273 293481
Schools Wellbeing Service have a consultation line for parent carers who may be concerned about emotional wellbeing and mental health issues. If you would like to speak to a BHISS mental health worker, then please email your enquiry to SWSConsultationLine@brighton-hove.gov.uk
The Schools Wellbeing Service has two workshops and some activities over the summer to help your child be ready for school.
School nurses can offer confidential advice and support on a wide range of issues including. You can text them on 07480 635423. Young people aged 11 to 19 can also use this number to use the ChatHealth service about any concerns or health issues.
---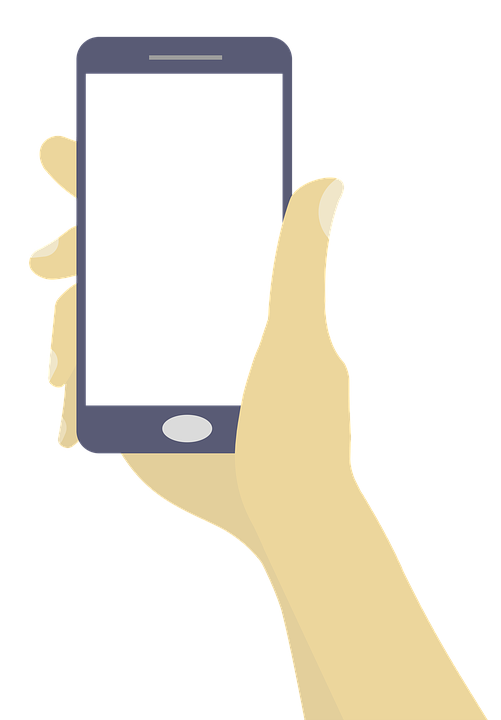 Got a question we haven't covered, or want to talk things through with an advisor? Contact the Amaze SENDIASS helpline on 01273 772289 or email SENDIASS@amazesussex.org.uk.