Amazing Futures East Sussex – find out about our brilliant summer and what's coming up this autumn
Amazing Futures East Sussex had a jam-packed programme this summer, with the usual groups and walks running alongside extra trips, events and sessions.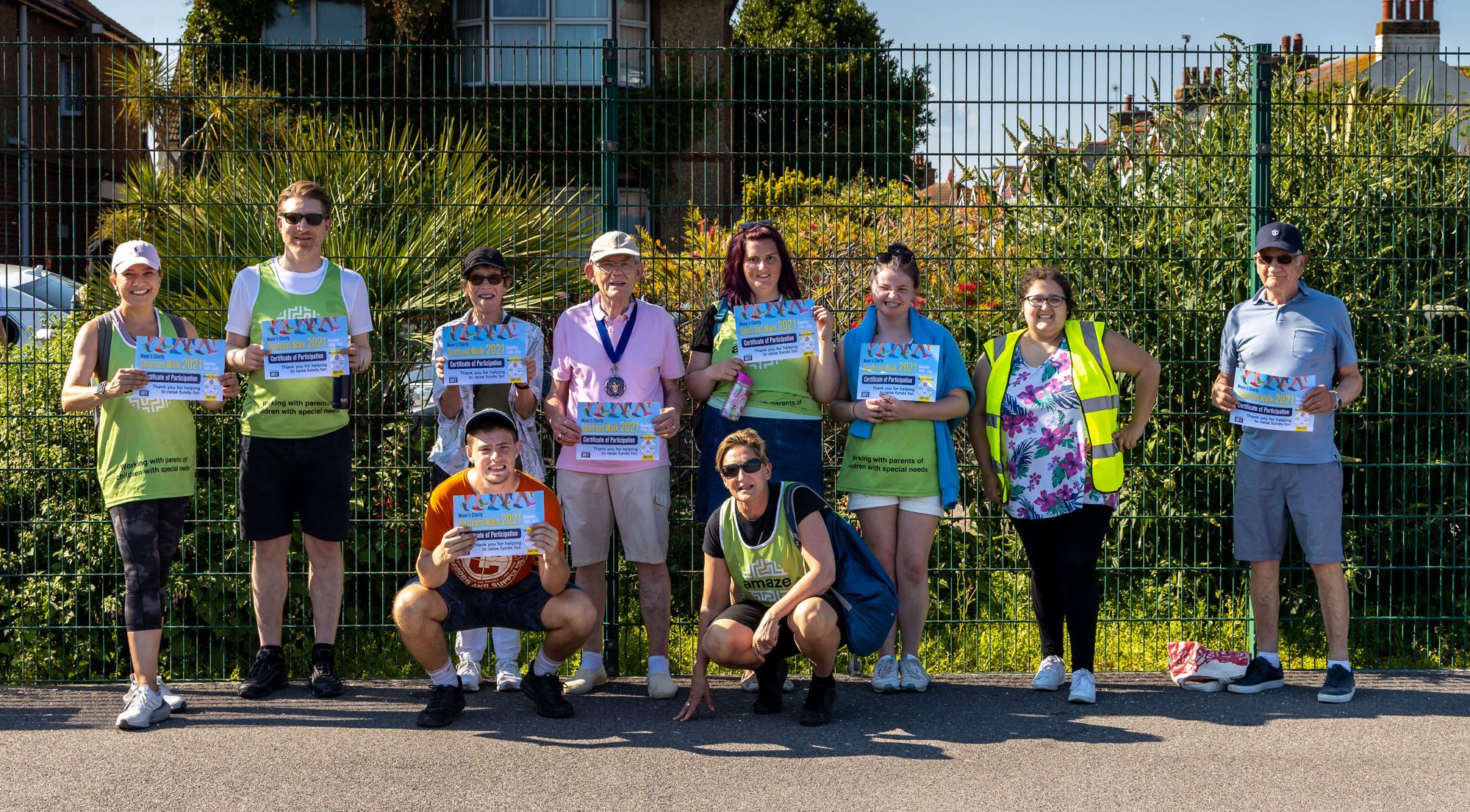 Claire and the Amazing Futures young people have been busy helping out at the Eastbourne Mayor's charity events.  At the Mayor's sponsored walk in July, they walked 4.6 miles along the seafront in the blistering heat to raise much-needed money for the three charities that the mayor is supporting this year (one of which is Amaze). Claire, Jack and Alanna also staffed the Seven Sisters camera club photography exhibition.
Some of the groups went on train excursions to Hastings during the summer period. We walked around Alexandra Park and the seafront, picnicked in the sunshine, visited museums and some of us even went on the pedlo swans!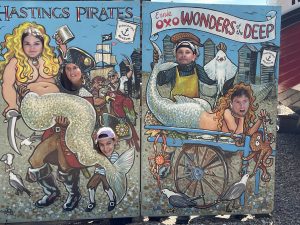 Amaze shared a stall with the East Sussex Parent Carers Forum at the Eastbourne Festival of Accessible Sports over the August bank holiday weekend.  Some of the Amazing Futures group members volunteered on the day to help promote our activities to others interested in getting involved, and they enjoyed trying out the different sports on offer.
An Amazingly Active programme has also been running this summer. Some of our Amazing Futures peer supporters successfully completed their coaching training and celebrated receiving their certificates.  Drop-in sessions have encouraged young people to be active with French cricket, football, the ever-popular dodgeball and even boccia!
There was a fantastic Sweet Circus Session where young people learnt some aerial hoop techniques and acrobatic circus skills, with Miz Wells. There was a lot of laughter that day as we fell about the floor dizzy from rolling around. The group learnt hoop moves with great names like the secretary, coffin and Delilah! Everyone could feel that they had worked muscles they didn't know they had on the next day.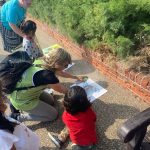 The Stepping Forward event on 4 September was a collaboration between Towner, Defiant Sports, Community Hub, Holding Space and Amaze. Young families went on a seafront walk with our peer supporters, took part in spray painting post-lockdown logos and words designed by Amazing Futures Eats Sussex, had a scavenger hunt to look for coloured pebbles and then ended up in Helen Gardens, where there was a Towner artist with an activity table and lots of resources and a Defiant Sports staff member with games and sports activities. The Community Hub ran a range of activities including a bicycle powered smoothie maker at the Western Lawns where the families were picnicking. It was a really successful event with lots of diverse families who threw themselves into it and got on fabulously.
What's coming up in the autumn for Amazing Futures?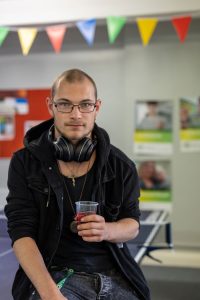 This September sees the launch of a new running fitness group in Eastbourne for young people with SEND.  Run by accredited and qualified youth worker, Ed Richardson, the group will meet every week from 9 September and it is hoped that young people will come along and take part in a 30–45-minute fun training session. Ed is hopeful that the group will enjoy getting fitter, with the aim of taking part in a 5k run in the future.
The group are also really excited that we will be hosting a young person only neon disco in October.  Also coming up is a Christmas party, an Alice in Wonderland event and a ball.
More broadly, we have been pleased to welcome lots of new young people to the group in recent weeks, and remain open to referrals for anyone wanting to get involved.
Lilly Knight, a talented young photographer, has been donating her time and skills to photographing the groups in both East Sussex and Brighton & Hove. All the young people have been very impressed with her photographic skills, had fun working with her and we all admired her super cool photography bag with clip on camera!
In staffing news, Claire and the young people appointed two new interns, Charlotte and Danni. Both are excited to have just started their roles and we welcome them being part of the Amaze team.
Download our full schedule of East Sussex Amazing Futures sessions for the autumn.

Any young person aged 14-25, living or at school or college in East Sussex is very welcome to join Amazing Futures. Please contact claire@amazesussex.org.uk or call or text Claire on 07484 915038.