Amaze thanks businesses across Sussex for their support
Amaze is so grateful to local businesses who are supporting our vital work with families with disabled children in Sussex.
Morrisons in Eastbourne are currently hosting young people from our Amazing Futures group, who have been helping to create food bank bags whilst learning valuable job skills.
The Eastbourne branch of Plumbase recently donated £315 from their customer tuck-shop sales, following an employee nomination.
Two pubs have chosen Amaze as one of their charities of the year. As well as collecting money in our tins, the Sussex Pub in Hove have held a variety of events including a jubilee cake sale, and to date have raised £427. The Longman Pub in Brighton have also organised a number of events for Amaze, which have raised £883 for the charity.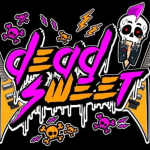 Zoe and Grace from online sweet shop Dead Sweet raised an absolutely incredible £14,625 from donating a percentage of sales from one of their products!
And finally, another big shout out to staff and customers at the Grand Hotel, who raised a staggering £16,250 to support our Face 2 Face Brighton befriending service.
Huge thanks to all our wonderful supporters. Without you, we would not be able to help as many families, whether by reducing their social isolation through connecting them to others in the community, improving their financial stability by helping them to apply for disability benefits, or getting the best outcomes for their child through helping them navigate health, education and social care services.
If you work for a company or are part of a community group that could support Amaze, or have any other fundraising ideas, then we would love to hear from you! Email us at fundraising@amazesussex.org.uk or call us on 01273 234014 for a chat.