SEND Services in Sussex during lockdown
Amaze spoke to our local SEND health and education services to get the latest on how they are operating in this second lockdown.
Assessments and therapies
Despite increased pressure on the NHS in this latest lockdown, children's health service staff in Brighton & Hove and East Sussex will not be called away to work on the NHS Covid-19 response this time around.
Paediatricians, therapists and specialist health teams from Seaside View Child Development Services in Brighton & Hove and Children's Integrated Therapy Services (CITES) in East Sussex will continue to work with families by telephone or video call, though some face-to-face appointments will continue where essential. CITES and Seaside View have carried out environmental risk assessments at their operational sites to ensure any face-to-face appointments are provided as safely as possible. They have also worked with schools and other educational settings where children's health services are delivered, to develop risk assessments and guidance on safe face-to-face working practices. However, current high Covid-infection rates mean this work is happening remotely at present.
Due to the decommissioning of The Scott Centre and Ore child health clinic for Covid-19 purposes, East Sussex assessments have moved. ASC assessments are now taking place at Grove House Hospital in Crowborough and at the Chaucer Clinic in Polegate. Developmental Coordination Disorder (DCD) assessments may now be offered at Station Plaza, Hastings as well as the Chaucer Clinic.
Both CITES and Seaside View Child Development Centre are taking new referrals, where children meet the criteria.
CITES and Seaside View are also developing online resources and creating training videos which will be available soon.
Contacts
Brighton & Hove: If you have any queries about Child Development Services in Brighton, call Seaside View: 01273 265 780 Email: sc-tr.bgh-seasideviewcdc@nhs.net.
Or get the latest information on SEN interim arrangements here
East Sussex: To enquire about speech and language therapy, physiotherapy, occupational therapy (including adaptations), specialist equipment and general enquiries in East Sussex, call Therapy One Point (TOP) on 0300 123 2650 or email: kentchft.citesonepoint@nhs.net
Phones are staffed Monday to Friday, 8.30am to 4.30pm.
ISEND and BHISS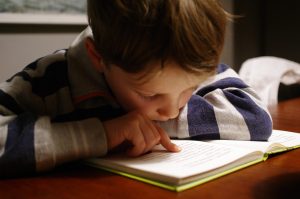 East Sussex Inclusion, Special Educational Needs and Disability Services (ISEND) and Brighton & Hove Inclusion Support Service (BHISS) continue to work with local schools and educational settings to support children with SEND during lockdown, though this support to teachers, SENCOs or families is likely to be delivered remotely, whilst infection rates remain so high. Where face-to-face contact is considered critical, they will conduct an individual risk assessment. This way of working will continue to be reviewed as the situation develops.
Families in East Sussex can ask for advice from an Educational Psychologist (EP) by leaving a message on the ISEND East Sussex Parent and Carer helpline on 01273 481967. Your child does not need an EHC Plan to call them.
In Brighton & Hove, the Schools Wellbeing Service has a consultation line for parent carers who may be concerned about emotional wellbeing and mental health issues. You can email your enquiry to SWSConsultationLine@brighton-hove.gov.uk or call 01273 293 481. Leave your contact details and a Primary Mental Health Worker will call you back.
School nurses
School nurses in Brighton & Hove are still able to offer confidential advice and support on a wide range of issues including behaviour, continence, sleep, healthy eating, self-harm, minor accidents and illnesses, and long term health conditions. You can text them on 07480 635 423. Young people aged 11 to 19 can also use this number to use the ChatHealth service about any concerns or health issues.
The School Health Service in East Sussex is operating in a different way at the moment. Referrals can be made through the single point of access on 0300 123 4062 or kentchft.esschoolhealthservice@nhs.net and phone appointments will be offered where appropriate. Young people can text the school health team about any concerns or health issues on 07507 332 473. The number is monitored Monday to Friday, 9am to 5pm.
CAMHS
As far as we are aware, new CAMHS assessments have ceased for the time being and the service is focusing on existing cases. We are seeking more clarity on this at the moment.
Amaze and the parent carer forums
You can speak to our SENDIASS team at Amaze about anything to do with your child's SEND, including SEN support, EHC plans, health, disability benefits, care, leisure and more, or to find out about support for yourself.
Contact our SENDIASS helpline on sendiass@amazesussex.org.uk or leave a message on 01273 772289 and someone will get back to you. Read more about the SENDIASS helpline.
Brighton & Hove Parent Carers' Council (PaCC) and East Sussex Parent Carer Forum (ESPCF) are both working to represent your views with the people who make decisions about SEND services during lockdown and beyond.
ESPCF has a phone line that is now open on 07949 430 359 for you to share your lockdown experiences, raise concerns, ask questions or just have a chat about how things are going at the moment. You can leave a message or text and someone will contact you.
The Parent Carers' Council is running regular Zoom coffee mornings for any parent carers in Brighton & Hove who have children with disabilities or additional needs. And you can contact PaCC to raise any concerns you have about local services. To find out more, contact Paolo on 07484 051 753 or email paolo@paccbrighton.org.uk.
For more information about support for families during lockdown, visit our coronavirus advice and support pages.