How Amaze is supporting families during the cost-of-living crisis
Statement from Amaze CEO, Sally Polanski
We know that these are difficult times and we're here at Amaze to support you as best we can.  
We are making sure we keep up to date with help is available and updating our website cost-of-living advice on accessing benefits, managing debt, getting help with utility bills, food, etc. regularly. And you can read government guidance on what cost of living payments you're eligible for.
If you are feeling worried or isolated, our staff are available to discuss your situation and suggest ways you can access support. Contact our free advice line for impartial information and support on 01273 772289 or email sendiass@amazesussex.org.uk. 
If you want to talk about your experiences together with other parent carers or young people, our Face 2 Face and Amazing Futures groups provide a space to share how you're feeling with people that understand what you're going through. 
Practical support at our events
We are helping in every small way possible to offer practical support to families accessing Amaze's services.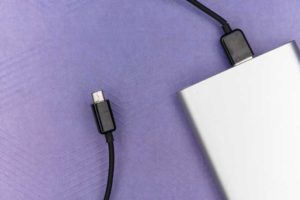 Where possible and appropriate, we will schedule meetings and events to take place during a mealtime and provide access to food for parent carers or young people attending.

 

As much as possible, we will avoid scheduling meetings and events which mean travelling at peak times, when train and bus tickets cost more.

 

We want anyone attending our meeting and events to claim back their travel costs, and we will reimburse these expenses swiftly, by direct payment into an individual's bank account. We have set aside budgets for this and encourage participants to claim so that these costs aren't a barrier to getting support.

Parent carers and young people are welcome to plug in their phone or other devices at our meetings and events, to charge them and make use of our electricity while spending time with us.

Our many group sessions are a welcoming space for parent carers to be together, and for young people to meet one another, both offering indoor activities and warm places to go this winter.

 

We continue to offer access to leisure discounts for families via our Compass Card scheme.

 

 

We continue to support families to access the benefits they're entitled to – in particular Disability Living Allowance (DLA) and Personal Independent Payments (PIP).  We offer lots of online advice on money and benefits and we can offer some practical support with DLA and PIP claims to families who face extra challenges.

Our staff working with the most vulnerable young people in our Amazing Futures service will be looking out for extreme cases of concern and provide crisis support as necessary.

 
Joining others in seeking more support from government for carers and SEND families
The cost-of-living crisis for families with disabled children and young people is well documented in the national media, and very much reflected in local experiences too.  For example, for carers receiving the Carer Element of Universal Credit or Carer's Allowance: 
two thirds (67%) cannot meet their monthly expenses

24% are using foodbanks and 58% are worried they will have to do so

 

56% are worried about being unable to heat their home to a safe level

 

55% are worried increased energy bills mean they have to cut back on food
We support national campaigns which are seeking more support for carers.
Families of disabled children also incur higher energy costs. Research shows that families with seriously ill and disabled children are already paying almost double that of the average UK household on their energy bills. Amaze is a signatory to the Disabled Children's Partnership campaign seeking greater energy assistance for SEND families.
We also support Scope's suggestions that government: 
urgently establish an Energy Social Tariff for disabled customers
bring forward the further £150 disability cost of living payment
reverse eligibility changes to the Warm Home Discount that excluded disabled people
overhaul the process for uprating benefits
bring forward at least part of the further cost of living payment to those on means-tested benefits this winter
raise awareness of the Household Support Fund (HSF) and improve the application process
review standing charges on energy bills
provide an energy assistance payment for families with seriously ill children who are unable to access medical grants from the NHS
We also continue to work with Brighton & Hove Parent Carers' Council (PaCC) and East Sussex Parent Carer Forum (ESPCF) in ensuring local SEND families are supported during the cost-of-living crisis with the additional challenges they face. With budgets and services under immense pressure, it is a matter of urgency that every pound is spent wisely. 
If you think there is more Amaze or the parent carer forums could be doing on the cost-of-living crisis in Sussex, please let me know. Contact Sally Polanski, Amaze CEO, at sallyp@amazesusseex.org.uk.